European Men's and women's Team Championships 2016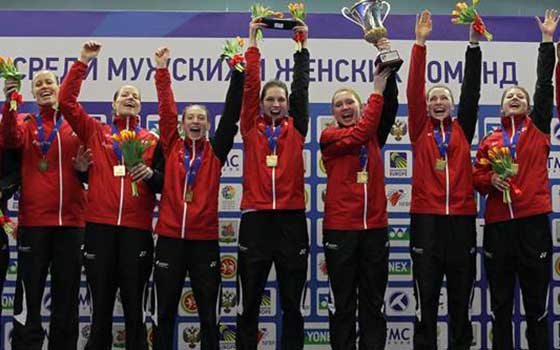 European Men's and Women's Team Championships is an event staged every 2 years, where Men's and Women's national teams take part. As a result of the Championships the best teams are recognized which will have the chance to participate in the Thomas and Uber Cup Finals (World men's and women's team championships) in May.
This year Russian city Kazan had the honor to host one of the continent's most important badminton events. 24 countries participated in the Men's Team Champs and 20 countries in the Women's Team Champs. The event took place from 16-21 February in the Kazan Gymnastics Center. It took place together with the European U15 Championships, the purpose of which is to give the young players the opportunity to play next to their idols and watch the matches of great European players.
In the Men's Championships Team Denmark defended its champion's title by winning France (3-1). The players from France had the silver medal on their necks, while England and Germany won the bronze medals.
Denmark's women's national team followed the example of the Men's national team. They were crowned as the champions after winning Bulgaria (3-1). The latter made history (winning silver medals in the Women's Team Champs) only after winning Spain (3-2) in a thrilling game. Finally Spain had to share the third place with Germany.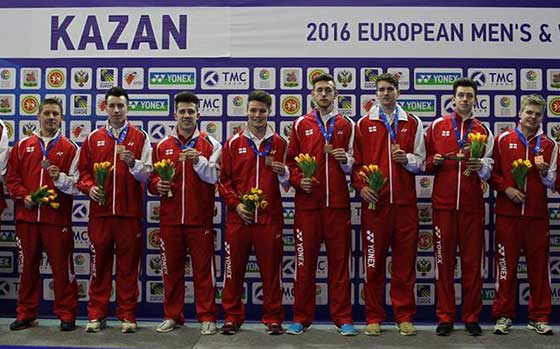 #EMWTC2016